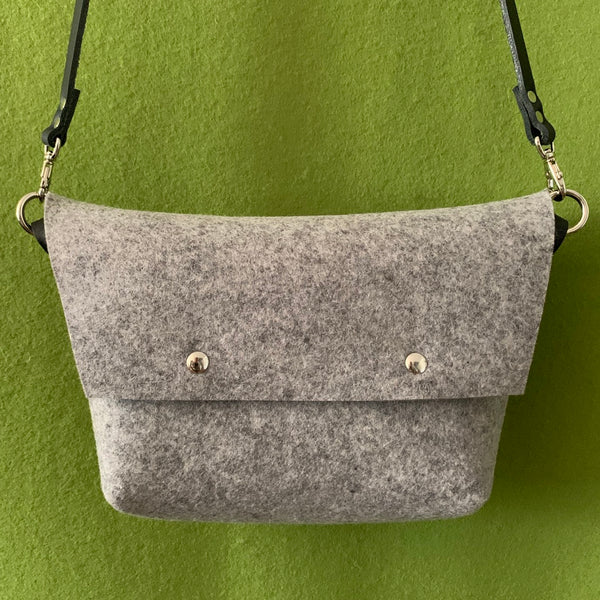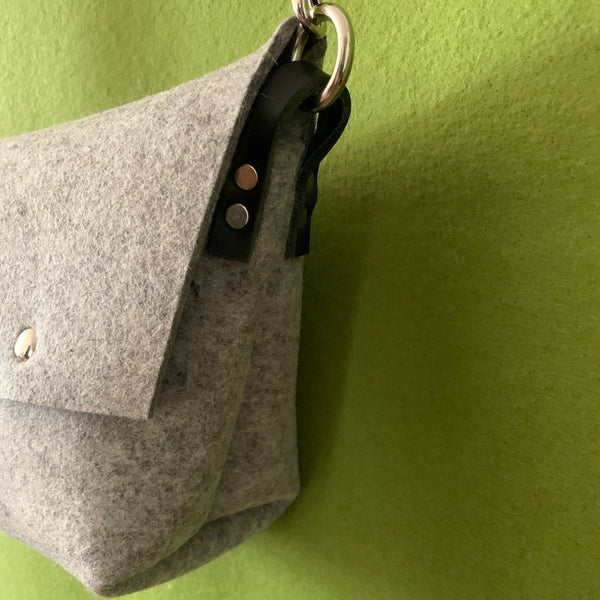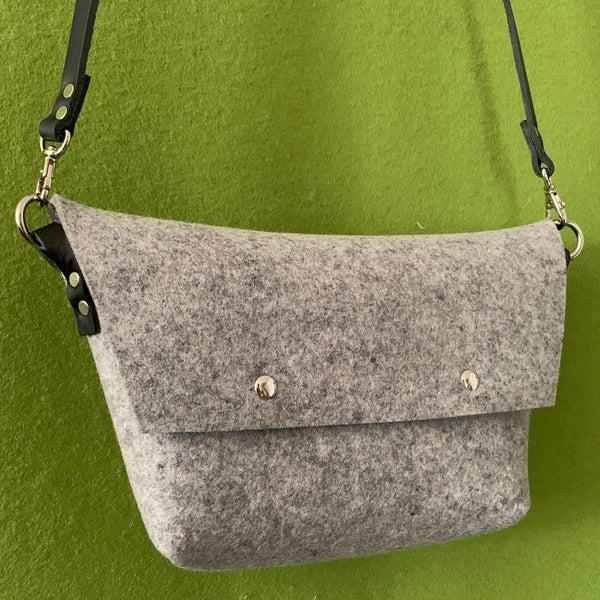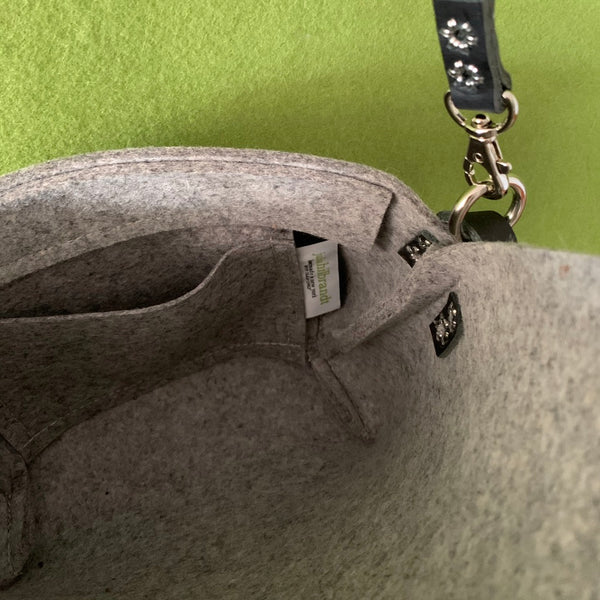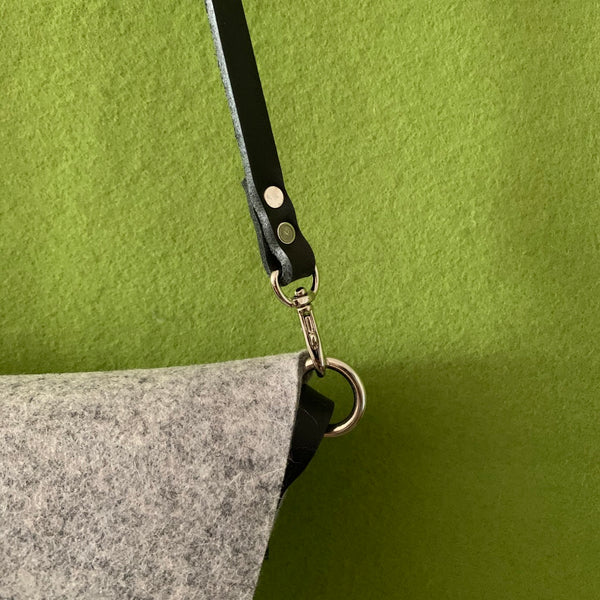 Small Purse: Felt Crossbody Bag
Handmade small felt purse. Interior pocket and magnetic snaps. Black leather handles, or cross body straps.
Optional: Add custom dots, choose colors and pattern for needle felted wool fiber dots.
The small purse is sized 7.5 x 7x 3.5
Materials
100% wool felt products
Handmade in our upstate New York studio. As all are made one at a time, customizing is possible and welcome as able.
Care Instructions
Wool felt is biodegradable and renewable and product that wears extremely well. They can be spot cleaned with a mild detergent/water or dry cleaned.